We
Advocate

for Our Communities

Michigan Primary Care Association is the voice of 40 community health centers and four Native American health service providers that provide primary and preventive health care to more than 715,000 patients in rural and urban communities across Michigan.
09/06/2023
Time: 12:00 PM - 1:00 PM
Register
10/04/2023
Location: ,
Time: 11:00 AM - 12:00 PM
INKSTER– U.S. Reps. Debbie Dingell of Ann Arbor and Rashida Tlaib of Detroit met at the Western Wayne Family Health Center to explain their efforts to tackle junk fees during National Health Center Week earlier this month.
TEMPERANCE, Mich. – Ten years ago, Authority Health launched its teaching health center and recruited community physicians willing to serve as preceptors for incoming residents. Dr. Sin Ching Chiu, who worked at Family Health Center on Lewis Avenue, enjoyed teaching and thought it would be mutually beneficial to have residents working under his direction.
Advocate
We advocate to influence and advance health policy in Lansing and Washington, D.C.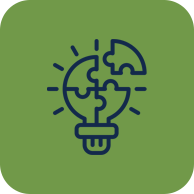 Collaborate
We foster collaboration among health centers and with external partners.
Support
We support health centers in the continuous pursuit of high-quality, patient-centered services.
Coming Up!…
MPCA 2023 Annual Conference
Date: Wednesday-Friday, Sept. 27-29
Location: Grand Traverse Resort and Spa, Acme, Mich.
Time: 8 a.m.-4 p.m.
We look forward to you joining us in September for three days of programming, speakers, networking and learning about sponsor and exhibitor products  and services, as we head north again to the beautiful Grand Traverse Resort.
MPCA Health Center Members
Making an
Impact

for Everyone
are agricultural farm workers
identify as racial or ethnic minority
MPCA Partner Organizations