We
Advocate

for Our Communities

Michigan Primary Care Association is the voice of 40 community health centers and four Native American health service providers that provide primary and preventive health care to more than 715,000 patients in rural and urban communities across Michigan.
09/06/2023
Time: 12:00 PM - 1:00 PM
Register
12/11/2023
Time: 3:00 PM - 4:30 PM
Dear Health Center Advocates,  I hope this message finds you well. Our Health Center community is facing a critical funding crisis, and I'm reaching out to you, our invaluable advocates, for urgent support.  I invite you to watch a brief video message where I explain the current funding challenges and how your advocacy can make …
PONTIAC, MI — Michigan has too few family doctors, limiting access to medical care in a state where residents tend to be older, unhealthier and where not everyone can get the care they need.  Now a solution might be taking shape — at Honor Community Health six doctors-to-be meet to discuss patient care. They are …
Advocate
We advocate to influence and advance health policy in Lansing and Washington, D.C.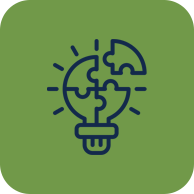 Collaborate
We foster collaboration among health centers and with external partners.
Support
We support health centers in the continuous pursuit of high-quality, patient-centered services.
Date: Jan. 18 - Feb. 15, 2024
Location: Virtual
Time: 9-11:30 a.m.
This highly interactive and immediately applicable skill-building program is held through Zoom one morning per week for five weeks. Managers and supervisors at all levels develop and strengthen critical skills necessary to successfully navigate their roles in today's increasingly challenging health center environment.
MPCA Health Center Members
Making an
Impact

for Everyone
are agricultural farm workers
identify as racial or ethnic minority
MPCA Partner Organizations