We
Advocate

for Our Communities

Michigan Primary Care Association is the voice of 40 community health centers and four Native American health service providers that provide primary and preventive health care to more than 715,000 patients in rural and urban communities across Michigan.
06/01/2023
Location: Lansing, Michigan
Time: 8:00 AM - 4:15 PM
06/02/2023
Location: Lansing, Michigan
Time: 8:00 AM - 2:00 PM
Rachel Krino, the marketing and outreach director for MPCA-member Bellaire and East Jordan Family Health Centers, has been named to the Record-Eagle newspaper's list of "Influential Women of Northern Michigan."
LANSING–The MPCA's monthly newsletter for May has been distributed to subscriber inboxes.
Advocate
We advocate to influence and advance health policy in Lansing and Washington, D.C.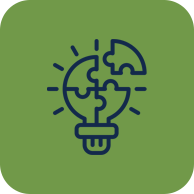 Collaborate
We foster collaboration among health centers and with external partners.
Support
We support health centers in the continuous pursuit of high-quality, patient-centered services.
Coming Up!…
2023 HIT Conference: Driving Transformation Through HIT and Data
Date: June 1
Location: James B Henry Center for Executive Development, Lansing
Time: 8 a.m. until 4:15 p.m.
MQIN's HIT conference will focus on meeting your value-based care goals by optimizing technology and data use.
MPCA Health Center Members
Making an
Impact

for Everyone
are agricultural farm workers
identify as racial or ethnic minority
MPCA Partner Organizations